We carry a variety of products to help keep you connected with your business.

PanTerra® Streams
PANTERRA LEADS THE ALL-IN-ONE COMMUNICATIONS CLOUD INDUSTRY
Unified communications, team messaging, file sync & share and business analytics from the only all-in-one, customizable, HIPAA/HITECH secure, communications cloud solution.

Sonic Wall® Firewall & Email Security
Whether you need a voice over IP phone system or a phone solution that will allow you to use your smart phones as desktop phone we have you covered.

Vipre® Enterprise Antivirus
Vipre offers a single endpoint agent that allows companies to manage their antivirus from a single source. That means no more headaches with deployment across multiple computers and networks. Management is made simple giving you the control you need to protect your business.

AdTran® Network Solutions
Whether you need 4 ports or 48 there are solutions available to fit your budget. Let us help your devices communicate with each other better to keep your business moving.

Dell EMC® Products
We sell and support Dell servers and workstations. We're with you from the intial install to final decommission and some places in between if you are coming from another technical company. We work with you to give you the correct system for the correct purpose. We never try to oversell you give you things you will not need.

Intronis® Barracuda
Intronis is the first and only single-source IT channel provider combining security with backup solutions to proactively and reactively protect business-critical data and operations. Powerful integrations with IT technology vendors simplify existing operations for MSP partners while maximizing efficiency and lowering operating costs.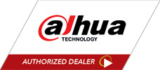 Dahua Technology USA
Dahua Technology USA brings high-value, total security solutions to the North American market by focusing on integrity and personal relationships to enhance the customer experience. From award-winning cameras to video management software, Dahua maintains the highest industry standards while delivering unparalleled quality, reliability, and stability.

Microsoft Office 365
Looking for a reliable and secure email host. Office 365 is built for your business. It provides flexible and familiar tools for collaboration across teams, devices, and platforms. So you can get more done — anytime, anywhere.

Drive Savers® Data Recovery
For over 30 years, DriveSavers has performed professional data recovery on every kind of storage device including hard disk drives (HDDs), solid-state drives (SSDs), smartphones such as iPhones and Android phones; tablets, USB flash drives, camera cards and enterprise-level devices like RAIDs.